---
Sauti za Busara 2022
Sauti za Busara [Sounds of Wisdom] is a pan-African music festival centred in Stone Town, Zanzibar each year during February, attracting thousands of music-lovers from near and far. Organisers are preparing the 19th edition, to take place during 11th – 13th February 2022.
Celebrating cultural diversity and live performance, the event provides employment for an East African music industry in exchange with other regions. We are closely monitoring the global pandemic situation, as our foremost priority is the health and safety of all local people and visitors. Measures will be in place to ensure your Sauti za Busara 2022 experience exceeds all expectations.
The confirmed line-up of artists and events will be announced in October 2021. See side panel to sign up for festival newsletter updates, news and special offers.
Advance Tickets are available online until 31st January, with Early Bird discounts for all purchases before 31st October. Special rates are offered for all Tanzanian citizens, EAC Residents and African passport-holders.
Karibuni sana, and welcome to the friendliest festival on the planet!
---
Latest Media Coverage– See more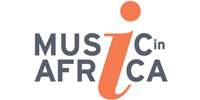 Call for applications: Sauti za Busara 2022
By Music in Africa, 23 April 2021
Applications are now open for the 2022 edition of Sauti za Busara festival in Zanzibar, Tanzania, to be held from 11 to 13 February. The annual festival increases the visibility and accessibility of the live African music sector, develops skills and opportunities for music professionals and strengthens regional and international networking for artists. … read more
---
Sauti za Busara Festival 2021, Zanzibar review – 2500 gather to celebrate music unlocked
By The Arts Desk, 19 Feb 2021
"Zanzibar, are you ready?" yells the singer from the stage.There's a huge cheer. It seems the crowd – and it is a crowd – is certainly ready. In shades, a flat cap and dreadlocks down his back, singer Barnaba Classic is on stage at Zanzibar's Sauti za Busara festival. Over from Dar es Salaam, Barnaba is a big star in Tanzania and is headlining the festival's first night after seven hours of music. … read more
---

Sauti za Busara to broadcast live across Africa
The Citizen, 3 Feb 2021
Having thrilled audiences with live performances under the skies of Stone Town, Zanzibar since its inception in 2004, this year's festival is set for the first time to broadcast live across African countries on Plus TV via DStv … read more
---
Sauti za Busara kutangazwa mubashara Afrika
Mwananchi, 3 Feb 2021
Baada ya kutumbuiza mubashara na kuleta shamrashamra katika viunga vya Mji Mkongwe, Zanzibar tangu ilipoanzishwa 2004, mwaka huu tamasha litaoineshwa mubashara barani Afrika kupitia Plus TV kwenye kisimbuzi cha DStv's Channeli 294. … soma Zaidi
---
Dulla Makabila kuwasha moto tamasha la Sauti za Busara
by Mwanaspoti, 20 Jan 2021
Wasanii Dulla Makabila na Barnaba Classic wanatarajiwa kuwa moja ya wasanii watakaowasha moto katika tamasha la Sauti za Busara litakalofanyika visiwani Zanzibar mwezi Februari.
Hayo yamebainika leo Jumatano Januari 20, 2021 katika mkutano wa waandishi wa habari na waratibu wa tamasha hilo, uliofanyika jijini Dar es Salaam. …read more