Sauti za Busara 2021
Sauti za Busara is a pan-African music festival organised annually in February by Busara Promotions, a non-profit NGO registered in Zanzibar. Celebrating cultural diversity and live performance, the event provides employment for an East Africa music industry in exchange with other regions.
African music unites people in celebration. The unique mix of artists and audiences at Sauti za Busara are the key to its success. 29,000 people from all corners of the world attended over four days in February 2020, only a month before the first coronavirus case was recorded in Tanzania. Thankfully, the number of fatalities has remained low in this country. However, bearing in mind travel restrictions and other uncertainties around the pandemic, our next festival will be a two-day edition. We will show the world African music is still alive & strong, and demonstrate how music contributes to our social, cultural and economic recovery.
Our main concern is the well-being of artists, visitors, the local population and all involved in the event. Additional safety measures will be in place to ensure your Sauti za Busara 2021 experience is beyond all expectations.
The next Sauti za Busara edition will shake the walls of Stone Town during Fri 12 – Sat 13 February 2021
In the Old Fort aka Ngome Kongwe, a main stage will host 14 shows, including groups (tbc) from Zanzibar, Tanzania, Uganda, South Africa, Mozambique, Ghana, Reunion island, Morocco and Algeria
Early-Bird Supersaver Tickets are available until 31st October 2020.
Busara Xtra events take place across Zanzibar from 7 – 14 February 2021, as organised by the local community
Karibuni sana, and welcome to the friendliest festival on the planet!
---
Sauti za Busara 2021: Festival Artists (official playlist)
Warming up to the next festival to shake the walls of Stone Town, Zanzibar during 12 – 13 February 2021, we proudly present for your enjoyment a clip by each of the confirmed artists: Yugen Blakrok (South Africa); Milton Gulli (Mozambique); Barnaba Classic (Tanzania); Siti Muharam (Zanzibar); Dawda Jobarteh (The Gambia); Djam (Algeria); Maallem Abdelkebir Merchane (Morocco); Morena Leraba (Lesotho); Sika Kokoo (Ghana); Sandra Nankoma (Uganda); Dogo Fara (Reunion); Stone Town Rockerz (Zanzibar); Tofa Boy (Zanzibar); Shabo Makota (Tanzania) and more …
Follow sautizabusara on instagram, twitter and facebook.
#sautizabusara #zanzibar #lovelivemusic #SzB2021 #aliveandkickin #underafricanskies
---
Latest Media Coverage– See more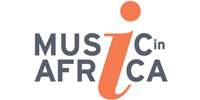 Sauti za Busara announces 2021 line‑up
By Music in Africa, 8 Oct 2020
Sauti za Busara has unveiled the line-up of artists who will perform at its festival in Stone Town, Zanzibar on 12 and 13 February 2021. The musicians were selected from more than 400 submissions from across the continent, Indian Ocean islands and the African diaspora. Selected artists include … read more
---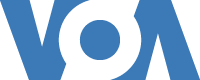 Top African Music Festivals Still Alive & Kickin'
by VOA, 2 Oct 2020
Heather Maxwell of VOA's Music Time in Africa shares her tips on two unmissable African music festivals upcoming in Canada and Tanzania, and explains why. see video
---
Sauti za Busara: musical bridge between Africa and Colombia
by El Espectador, 24 Sept 2020
Interview with director of the pan-African music festival Sauti za Busara (Sounds of wisdom), which is celebrated in Zanzibar, Tanzania, since 2003. Connecting with Pacific Music Festival Petronio Álvarez and other African music festivals across UK and Brazil, with thanks to the British Council Colombia. (English y espanol) … read more
---

Sauti za Busara festival set to downsize in 2021
by The Citizen, 18 Sept 2020
With new leadership in Zanzibar after October's elections, Sauti za Busara intends to lobby government authorities to support arts and culture. Festival director Yusuf Mahmoud says for this to happen "we need to prove with unquestionable data the many ways that music and the arts contribute to society.
For example, festivals in Zanzibar market the destination globally, attract visitors in large numbers, keep our heritage alive, create jobs, build skills, reduce poverty and build respect for cultural diversity. Music is a universal language that communicates heart-to-heart and recognises no borders." … read more
---
The music must go on! #SOULIDARITY for African musicians – Official Trailer
---