SzB 2022 playlist
---
Sauti za Busara 2022
Sauti za Busara [Sounds of Wisdom] is a pan-African music festival centred in Stone Town, Zanzibar each year during February, attracting thousands of music-lovers from near and far. Organisers are preparing the 19th edition during 11th – 13th February 2022, with the theme 'Paza Sauti: Amplifying Women's Voices'.
Celebrating cultural diversity and live performance, the event provides employment for an East African music industry in exchange with other regions. We are closely monitoring the global pandemic situation, as our foremost priority is the health and safety of all local people and visitors. Measures will be in place to ensure your Sauti za Busara 2022 experience exceeds all expectations.
See side panel to sign up for festival newsletter updates, news and special offers.
Advance Tickets are available online until 31st January. Special rates are offered for all Tanzanian citizens, EAC Residents and African passport-holders.
Karibuni sana, and welcome to the friendliest festival on the planet!
---
Latest Media Coverage– See more
Sauti za Busara announces line-up for 2022 edition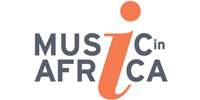 by Music in Africa, 15 Oct 2021
Sauti za Busara, one of the biggest and most diverse live music festivals in Africa, returns to Stone Town, Zanzibar, in February 2022 to celebrate 19 years of entertaining and inspiring diverse audiences, and facilitating collaboration and exchange between local and international musicians. From 11 to 13 February, SzB will feature a diverse line-up of musicians and a carefully curated programme that will celebrates the more experimental side of live music. The upcoming edition will run under the theme, Paza Sauti: Amplifying Women's Voices, aimed at promoting gender equality on festival line-ups and in the entire creative sector … read more
---
Picking the brains of 5 African festival directors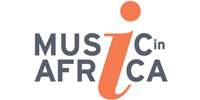 By Music in Africa, 12 July 2021
With the continent in various stages of COVID-19 lockdown, we took the opportunity to speak to the directors of five of Africa's biggest music festivals ­– Afrochella (Ghana), Cape Town International Jazz Festival (South Africa), Festival Timitar (Morocco), MTN Bushfire Festival (eSwatini) and Sauti za Busara (Tanzania) ­– about their mission and aims when starting out, the importance of partnerships, building a festival brand, and how they have adapted to the COVID-19 pandemic … read more
---
Final Call for Artists: Sauti za Busara 2022
By World Music Central, 7 July 2021
Pan-African music festival Sauti za Busara has announced that the deadline to receive completed artists' applications is July 31, 2021 (midnight EAT). Sauti za Busara is a pan-African music festival centred in Stone Town, Zanzibar each year during February, attracting thousands of local and international music lovers. Organizers are preparing the 19th edition, to take place during February 11 – 13, 2022. Read more
---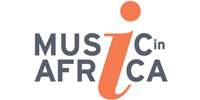 Call for applications: Sauti za Busara 2022
By Music in Africa, 23 April 2021
Applications are now open for the 2022 edition of Sauti za Busara festival in Zanzibar, Tanzania, to be held from 11 to 13 February. The annual festival increases the visibility and accessibility of the live African music sector, develops skills and opportunities for music professionals and strengthens regional and international networking for artists. … read more
---
Sauti za Busara Festival 2021, Zanzibar review – 2500 gather to celebrate music unlocked
By The Arts Desk, 19 Feb 2021
"Zanzibar, are you ready?" yells the singer from the stage.There's a huge cheer. It seems the crowd – and it is a crowd – is certainly ready. In shades, a flat cap and dreadlocks down his back, singer Barnaba Classic is on stage at Zanzibar's Sauti za Busara festival. Over from Dar es Salaam, Barnaba is a big star in Tanzania and is headlining the festival's first night after seven hours of music. … read more
---
See full list of Donors & Sponsors