Sauti za Busara 2021
Sauti za Busara is a pan-African music festival organised annually in February by Busara Promotions, a non-profit NGO registered in Zanzibar. Celebrating cultural diversity and live performance, the event provides employment for an East Africa music industry in exchange with other regions.
African music unites people in celebration. The unique mix of artists and audiences at Sauti za Busara are the key to its success. 29,000 people from all corners of the world attended over four days in February 2020, only a month before the first coronavirus case was recorded in Tanzania. Thankfully, the number of fatalities has remained low in this country. However, bearing in mind travel restrictions and other uncertainties around the pandemic, our next festival will be a two-day edition. We will show the world African music is still alive & strong, and demonstrate how music contributes to our social, cultural and economic recovery.
Our main concern is the well-being of artists, visitors, the local population and all involved in the event. Additional safety measures will be in place to ensure your Sauti za Busara 2021 experience is beyond all expectations.
The next Sauti za Busara edition will shake the walls of Stone Town during Fri 12 –Sat 13 February 2021
In the Old Fort aka Ngome Kongwe, a main stage will host 14 shows, including groups from Zanzibar, Tanzania, Uganda, South Africa, Lesotho, Ghana, The Gambia, Reunion and Algeria
Advance Tickets are available only until 31st January
Busara Xtraevents take place across Zanzibar from 7 – 14 February 2021, as organised by the local community
Karibuni sana, and welcome to the friendliest festival on the planet!
---
Sauti za Busara 2021: Festival Artists (official playlist)
Warming up to the next festival to shake the walls of Stone Town, Zanzibar during 12 – 13 February 2021, we proudly present for your enjoyment a clip by each of the confirmed artists: Dulla Makabila (Tanzania); Barnaba Classic (Tanzania); Siti Muharam (Zanzibar); Morena Leraba (Lesotho); Sandra Nankoma (Uganda); Stone Town Rockerz (Zanzibar); Richie Lumambo (Tanzania); Tofa Boy (Zanzibar); Shabo Makota (Tanzania) and more.
#sautizabusara #zanzibar #lovelivemusic #SzB2021 #aliveandkickin
---
Latest Media Coverage– See more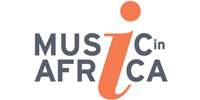 Call for applications: Sauti za Busara 2022
By Music in Africa, 23 April 2021
Applications are now open for the 2022 edition of Sauti za Busara festival in Zanzibar, Tanzania, to be held from 11 to 13 February. The annual festival increases the visibility and accessibility of the live African music sector, develops skills and opportunities for music professionals and strengthens regional and international networking for artists. … read more
---
Sauti za Busara Festival 2021, Zanzibar review – 2500 gather to celebrate music unlocked
By The Arts Desk, 19 Feb 2021
"Zanzibar, are you ready?" yells the singer from the stage.There's a huge cheer. It seems the crowd – and it is a crowd – is certainly ready. In shades, a flat cap and dreadlocks down his back, singer Barnaba Classic is on stage at Zanzibar's Sauti za Busara festival. Over from Dar es Salaam, Barnaba is a big star in Tanzania and is headlining the festival's first night after seven hours of music. … read more
---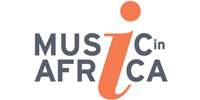 Sauti za Busara 2021: Organisers pull off successful fest amid challenging times
By Music in Africa, 17 Feb 2021
East Africa's favourite festival Sauti za Busara was held at the historic Old Fort in Stonetown, Zanzibar, on 12 and 13 February. It brought together artists from South Africa, Algeria, Uganda and Tanzania for a weekend of eclectic performances under the theme, Alive & Kickin …read more
---

Messages of hope as Sauti za Busara reaches climax
The Citizen, 15 February 2021
Zanzibar. The 18th edition of the Sauti za Busara came to hilarious climax on Saturday night after two days of performances that brought life to the Old Fort and Stone Town. Featuring an array of artistes who were performing for the first time on the iconic stage, the festival brought back distant memories of pre-pandemic years when the setting was a melting point of African culture. Singeli artist Dullah Makabila was a special attraction as he got the audience dancing to the final climax … read more
---