Latest Media Coverage
Sauti za Busara 2022 to amplify women's voices 

by The Citizen, 14 January 2022 
The 19th edition of Sauti za Busara festival is only five weeks away as fans across the world look forward to converge at a unique setting as African music rocks the walls of Stone Town from Friday, February 11 to February 13. As always, the festival shines a spotlight on live music from across Africa, including young and upcoming talents laying  a special emphasis on female performers from Tanzania, Uganda, South Africa, Congo and Zambia … read more 
---
Sauti za Busara announces line-up for 2022 edition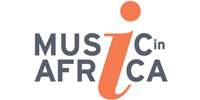 by Music in Africa, 15 Oct 2021
Sauti za Busara, one of the biggest and most diverse live music festivals in Africa, returns to Stone Town, Zanzibar, in February 2022 to celebrate 19 years of entertaining and inspiring diverse audiences, and facilitating collaboration and exchange between local and international musicians. From 11 to 13 February, SzB will feature a diverse line-up of musicians and a carefully curated programme that will celebrates the more experimental side of live music. The upcoming edition will run under the theme, Paza Sauti: Amplifying Women's Voices, aimed at promoting gender equality on festival line-ups and in the entire creative sector … read more
---
Picking the brains of 5 African festival directors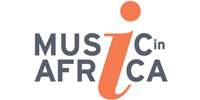 By Music in Africa, 12 July 2021
With the continent in various stages of COVID-19 lockdown, we took the opportunity to speak to the directors of five of Africa's biggest music festivals ­– Afrochella (Ghana), Cape Town International Jazz Festival (South Africa), Festival Timitar (Morocco), MTN Bushfire Festival (eSwatini) and Sauti za Busara (Tanzania) ­– about their mission and aims when starting out, the importance of partnerships, building a festival brand, and how they have adapted to the COVID-19 pandemic … read more
---
Final Call for Artists: Sauti za Busara 2022
By World Music Central, 7 July 2021
Pan-African music festival Sauti za Busara has announced that the deadline to receive completed artists' applications is July 31, 2021 (midnight EAT). Sauti za Busara is a pan-African music festival centred in Stone Town, Zanzibar each year during February, attracting thousands of local and international music lovers. Organizers are preparing the 19th edition, to take place during February 11 – 13, 2022. Read more
---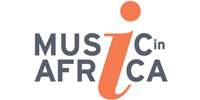 Call for applications: Sauti za Busara 2022
By Music in Africa, 23 April 2021
Applications are now open for the 2022 edition of Sauti za Busara festival in Zanzibar, Tanzania, to be held from 11 to 13 February. The annual festival increases the visibility and accessibility of the live African music sector, develops skills and opportunities for music professionals and strengthens regional and international networking for artists. … read more
---
Sauti za Busara Festival 2021, Zanzibar review – 2500 gather to celebrate music unlocked
By The Arts Desk, 19 Feb 2021
"Zanzibar, are you ready?" yells the singer from the stage.There's a huge cheer. It seems the crowd – and it is a crowd – is certainly ready. In shades, a flat cap and dreadlocks down his back, singer Barnaba Classic is on stage at Zanzibar's Sauti za Busara festival. Over from Dar es Salaam, Barnaba is a big star in Tanzania and is headlining the festival's first night after seven hours of music. … read more
---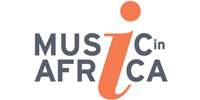 Sauti za Busara 2021: Organisers pull off successful fest amid challenging times
By Music in Africa, 17 Feb 2021
East Africa's favourite festival Sauti za Busara was held at the historic Old Fort in Stonetown, Zanzibar, on 12 and 13 February. It brought together artists from South Africa, Algeria, Uganda and Tanzania for a weekend of eclectic performances under the theme, Alive & Kickin …read more
---

Sauti za Busara to broadcast live across Africa
The Citizen, 3 Feb 2021
Having thrilled audiences with live performances under the skies of Stone Town, Zanzibar since its inception in 2004, this year's festival is set for the first time to broadcast live across African countries on Plus TV via DStv … read more
---

Messages of hope as Sauti za Busara reaches climax
The Citizen, 15 February 2021
Zanzibar. The 18th edition of the Sauti za Busara came to hilarious climax on Saturday night after two days of performances that brought life to the Old Fort and Stone Town. Featuring an array of artistes who were performing for the first time on the iconic stage, the festival brought back distant memories of pre-pandemic years when the setting was a melting point of African culture. Singeli artist Dullah Makabila was a special attraction as he got the audience dancing to the final climax … read more

Sauti za Busara to broadcast live across Africa
The Citizen, 3 Feb 2021
Having thrilled audiences with live performances under the skies of Stone Town, Zanzibar since its inception in 2004, this year's festival is set for the first time to broadcast live across African countries on Plus TV via DStv … read more
---
Sauti za Busara kutangazwa mubashara Afrika
Mwananchi, 3 Feb 2021
Baada ya kutumbuiza mubashara na kuleta shamrashamra katika viunga vya Mji Mkongwe, Zanzibar tangu ilipoanzishwa 2004, mwaka huu tamasha litaoineshwa mubashara barani Afrika kupitia Plus TV kwenye kisimbuzi cha DStv's Channeli 294. … soma Zaidi
---
Dulla Makabila kuwasha moto tamasha la Sauti za Busara
by Mwanaspoti, 20 Jan 2021
Wasanii Dulla Makabila na Barnaba Classic wanatarajiwa kuwa moja ya wasanii watakaowasha moto katika tamasha la Sauti za Busara litakalofanyika visiwani Zanzibar mwezi Februari.
Hayo yamebainika leo Jumatano Januari 20, 2021 katika mkutano wa waandishi wa habari na waratibu wa tamasha hilo, uliofanyika jijini Dar es Salaam. …read more
---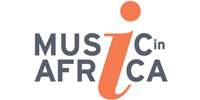 Zanzibar: Sauti za Busara activates environmental drive
By Music in Africa, 20 Jan 2021
Sauti za Busara festival organisers have officially launched the Mazingira Yetu, Maisha Yetu (Our Environment, Our Life) campaign. Festival founder Yusuf Mahmoud, who was recently named the new chairperson of the @Music In Africa Foundation, said the campaign would increase awareness through dialogue and educational drives on the dangers of ocean pollution, single-use plastic, deforestation, overfishing and other regional concerns. … read more
---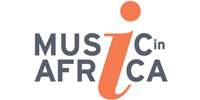 Music In Africa Foundation elects new board and chairperson
by Music in Africa, 11 Dec 2020
The Music In Africa Foundation elected a new board at its recently held eighth Annual General Meeting. Due to the COVID-19 pandemic and cancelation of the ACCES music conference, where the AGM is traditionally held, the meeting took place virtually, with members of the Foundation casting their votes to elect a new board. The members on the board, representing the music scenes from different regions, are new chairperson Yusuf Mahmoud (Tanzania/Zanzibar), deputy chairperson Maimouna Dembélé (Senegal) … read more
---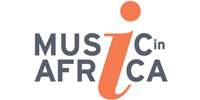 Sauti za Busara announces 2021 line‑up
By Music in Africa, 8 Oct 2020
Sauti za Busara has unveiled the line-up of artists who will perform at its festival in Stone Town, Zanzibar on 12 and 13 February 2021. The musicians were selected from more than 400 submissions from across the continent, Indian Ocean islands and the African diaspora. Selected artists include … read more
---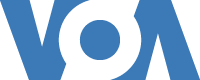 Top African Music Festivals Still Alive & Kickin'
by VOA, 2 Oct 2020
Heather Maxwell of VOA's Music Time in Africa shares her tips on two unmissable African music festivals upcoming in Canada and Tanzania, and explains why. see video
---
Sauti za Busara: musical bridge between Africa and Colombia
By El Espectador, 24 Sept 2020
Interview with director of the pan-African music festival Sauti za Busara (Sounds of wisdom), which is celebrated in Zanzibar, Tanzania, since 2003. Connecting with Pacific Music Festival Petronio Álvarez and other African music festivals across UK and Brazil, with thanks to the British Council Colombia. (English y espanol) … read more
---

Sauti za Busara festival set to downsize in 2021
by The Citizen, 18 Sept 2020
With new leadership in Zanzibar after October's elections, Sauti za Busara intends to lobby government authorities to support arts and culture. Festival director Yusuf Mahmoud says for this to happen "we need to prove with unquestionable data the many ways that music and the arts contribute to society.
For example, festivals in Zanzibar market the destination globally, attract visitors in large numbers, keep our heritage alive, create jobs, build skills, reduce poverty and build respect for cultural diversity. Music is a universal language that communicates heart-to-heart and recognises no borders." … read more
---
The music must go on! #SOULIDARITY for African musicians – Official Trailer
---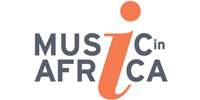 Tanzania: Sauti za Busara fest downscaling in 2021
By Music in Africa, 28 Aug 2020
Sauti za Busara (SzB) is one of the few African music festivals that held an in-person event in 2020. This was just before COVID-19 restrictions on international travel and public gatherings were introduced around the world in March and April. The organisers have now announced that the 2021 edition will go ahead but with a modified programme, new dates and a reduced number of … read more
---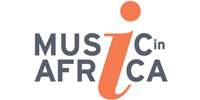 Top 10: Sauti za Busara founder Yusuf Mahmoud
by Music in Africa, 24 July 2020
As part of Music In Africa's Top Ten series, we invited Sauti za Busara founder Yusuf Mahmoud to curate a playlist of his 10 favourite African songs. His playlist features musicians from Mali, Nigeria, Zambia, Tanzania, Ghana, Zanzibar, DRC and Senegal… read more
---